The Botanical Gardens were established in 1921. In winter you can see beautiful lotus flowers and falling leaves here. In the 1930s there were 1129 species in the garden, but a lot were lost when the garden was deserted during World War II. Currently, the garden is well maintained and has over 100 species of plants. The 17 districts and nine ponds in the garden show a wide variety of plants including these beautiful lotus flowers:

Lotus flower at botanical gardens in Taipei
© Photographer:
Kenneth Paul
| Agency:
Dreamstime.com
The gardens are great for day trips and are situated next to the National History Museum, Science Museum and Art Museum for further exploration on your trip.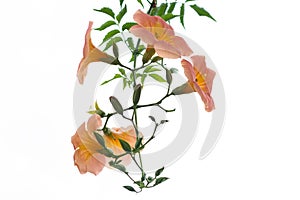 A Chinese Trumpet Creeper taken at the Botanical Gardens
© Photographer:
Imagesbykenny
| Agency:
Dreamstime.com
To learn more about interesting places and sights to visit in Taiwan, check out my list of
Places to see in Taiwan